Sexual Health Toolkit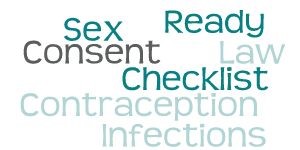 Gateshead Sexual Health
The law and consent
Are you ready for sex?
Are you ready for sex checklist
Safe sex and contraception
Sexually transmitted infections
Teenage pregnancy
Support and advice
Sexual Health Services for people living in Gateshead are delivered by South Tyneside NHS Foundation Trust. The service provides contraception and sexual health screening/testing, treatment and follow up. All forms of contraception, including long acting methods are available from the majority of clinics, with some clinics specifically for under 25's.
Streetwise young people's project
Streetwise Young People's Project is a multi award-winning regional Charity, providing essential support services for young people aged 11–25 years since 1991.
Young people can access free information and advice in an informal, safe, confidential, non-judgemental space. Our services include information and guidance, counselling and wellbeing, youth work and outreach activities, and relationships & sexual health services.
All Streetwise services are welcoming, respectful, confidential, young people friendly and accessible.
Other support and services in your area