Family support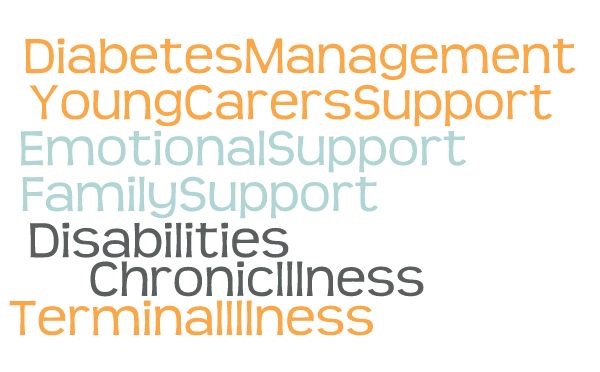 Rainbow Trust Children's Charity
Emotional and practical Family support
Rainbow Trust Children's Charity supports families where there is a seriously ill child. This can include support for the sick child, siblings or parents and can be at home, in the hospital or in the community. Each family will be allocated a Family Support Worker who can be somebody to chat to or do fun activities with.
Diabetes UK
Life with type 1 diabetes is relentless, so we're working with young people aged 11-25 years old to create strong networks that help all young people feel less isolated and alone. This programme is called Our Lives, Our Choices, Our Voices.
Funded by the Steve Morgan Foundation, Our Lives, Our Choices, Our Voices will:
support young people to understand and feel more confident about managing type 1
support young people to develop strong peer support networks, reducing the feelings of isolation and loneliness that living with type 1 diabetes can create
support young people to better communicate with healthcare teams and create change in their local health systems.
Want to get involved in Our Lives, Our Choices, Our Voices?
Young people from all over the UK are getting involved in this exciting new programme - come and join them! We're recruiting Young Leaders to volunteer with us and help shape the programme to best support other young people living with type 1 diabetes.
Other support and services in your area